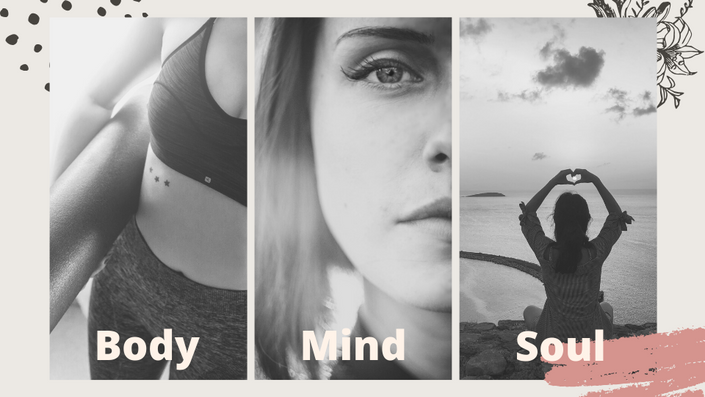 Body Mind & Soul Online Retreat for Moms
Learn to master your anxiety & stress, find calm, & reclaim balance in just 1 hour per week.
When I ask moms what they are struggling with right now, I hear...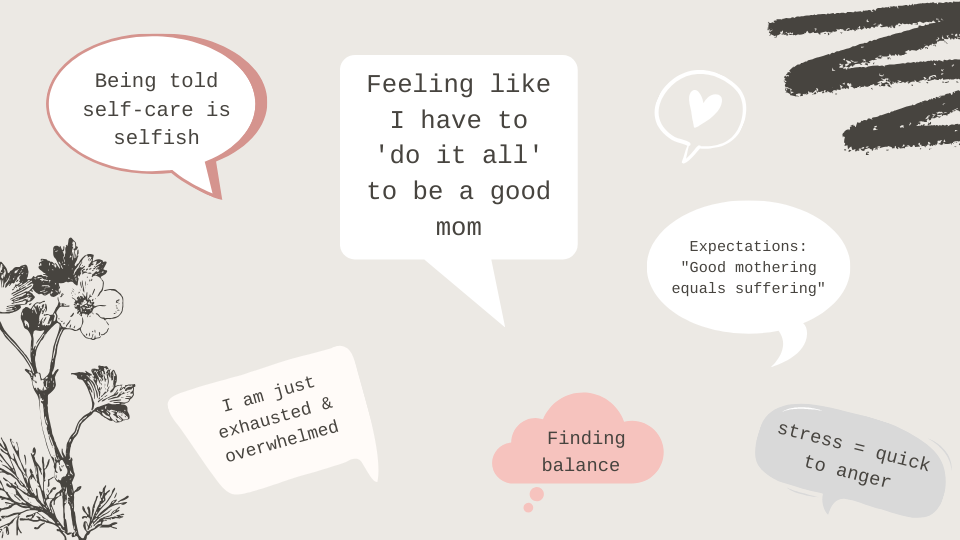 It sounds like so many moms are trying to juggle a busy life that often leaves them feeling stressed, guilty, exhausted, overwhelmed, and inadequate.
When in fact moms are longing to find balance - to be centered & calm - so they have the time and brain space to live a life of intention and joy.
Any of this sound like you?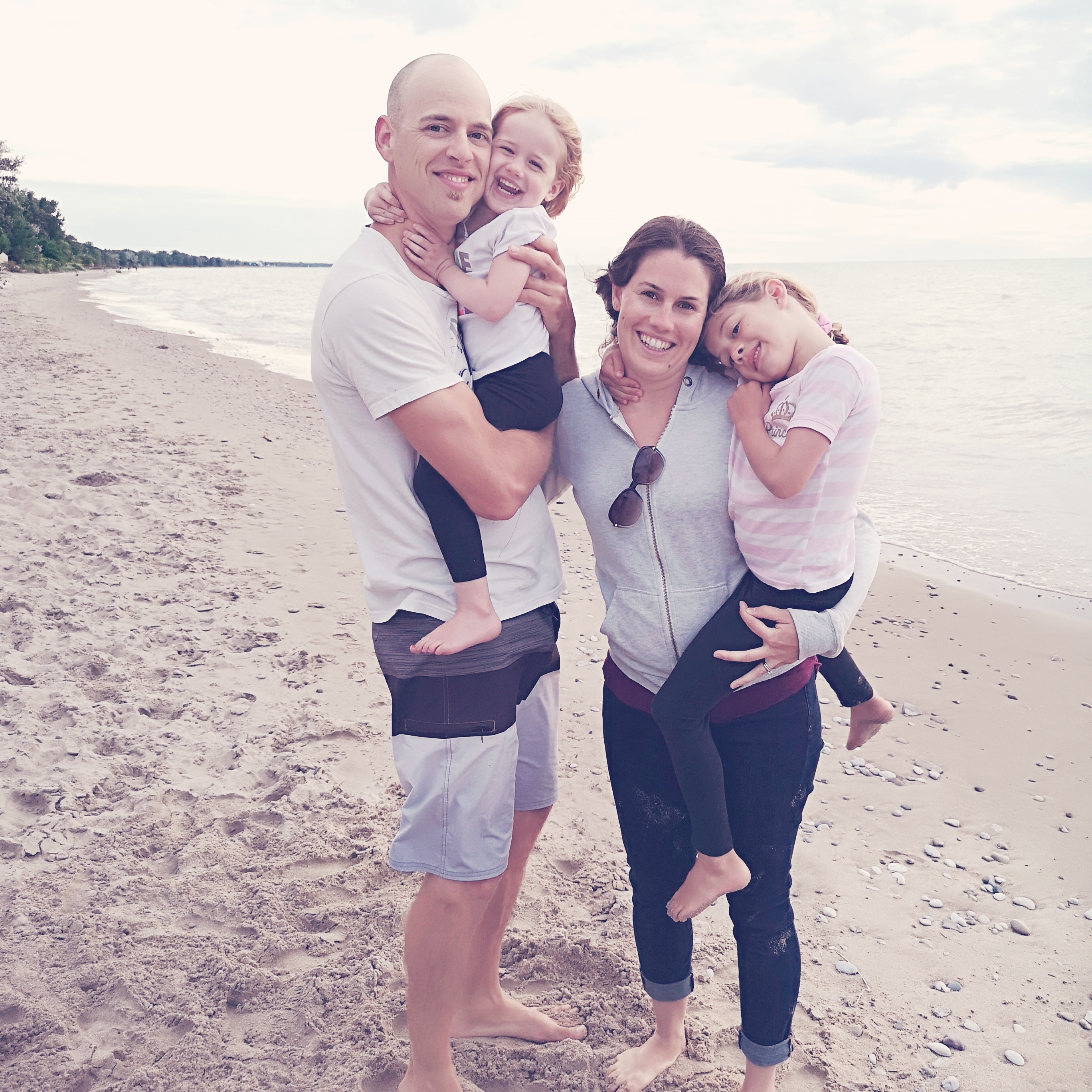 Ya, I get it. I've been there! I've been the working mom who feels guilty about missing opportunities and always feels like she's letting either work, home, or friends down. The mom who runs herself into the ground while trying to find ways to compensate. I know what it feels like to be overwhelmed by the mere thought of making one more dinner. I know what it feels like to scan social media wishing you were more or could be just like them. I've also been the mom who struggles with a mental illness as I developed postpartum anxiety after the birth of my second child. Being an anxious mom makes it really hard to be a gentle, calm, and patient mama.
Let me tell you a little secret...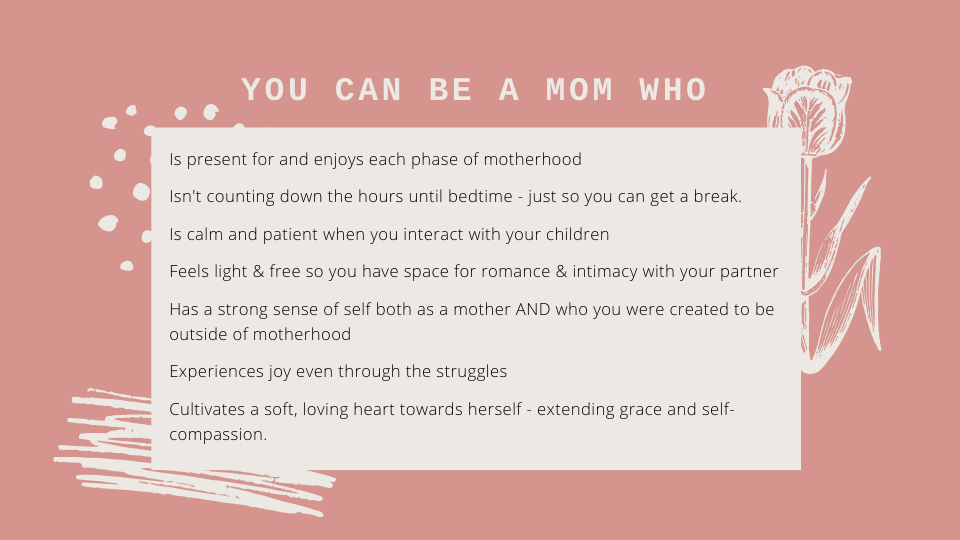 Sound too good to be true?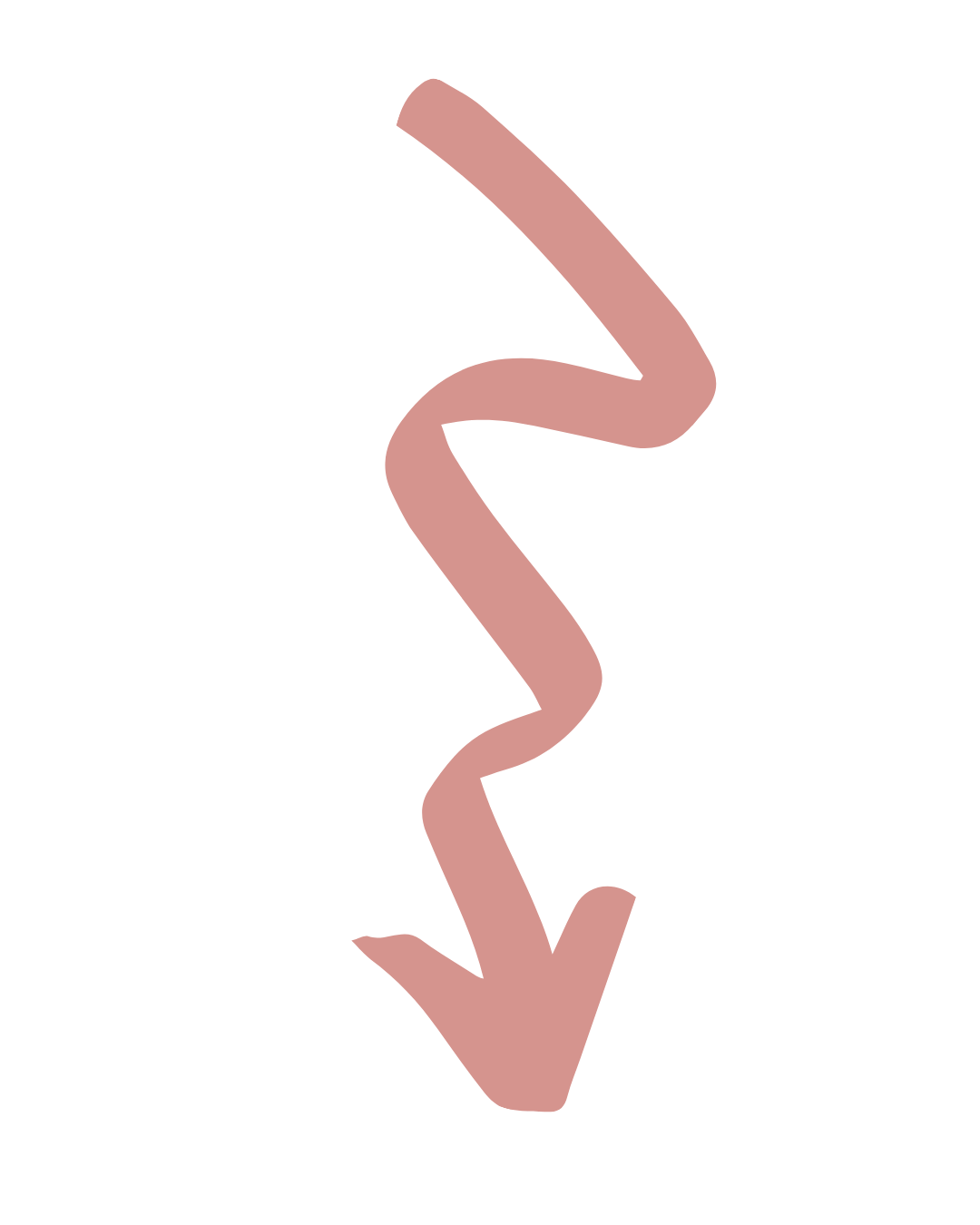 Why don't we start here, together, with...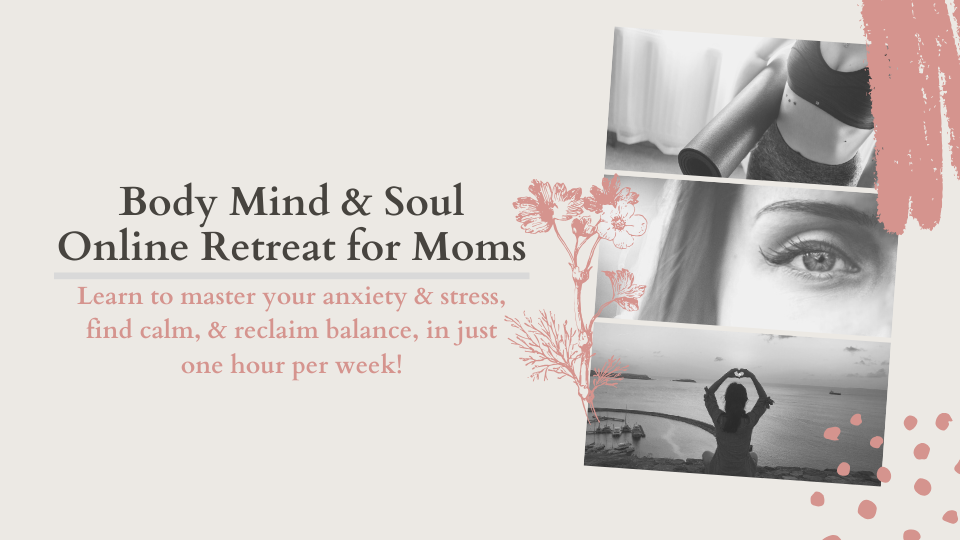 A safe space for you to learn, discover, and rest, with the support of an understanding community.

After participating in our retreat, moms who are overwhelmed by anxiety and stress will uncover what is 'tipping the scale' and reclaim balance by exploring new ways of nourishing their body, mind, and soul.
Moms will experience calm, be at peace, and feel like they can conquer motherhood with intention and purpose.
TOGETHER WE WILL
Increase our understanding and awareness of stress and anxiety.
Work through setting intentions for our time together and our motherhood.
exploring new ways of nourishing their body, mind, and soul each week
Work through some serious mama mindset blocks and increase our understanding of the power of our thoughts
Dive deep into self-compassion and self-care in new and creative ways
Explore mindfulness & meditation and the incredible value they bring to our lives
Set ourselves to live a life of abundance (not depletion) - living a lifestyle that supports and feeds us.
THIS ISN'T JUST ANOTHER ONLINE COURSE

Instead we will be journeying together. This beautiful retreat is packed with not only helpful and purposeful information but also experiential learning through yoga, mindfulness, meditation, exercise, creative writing, self-compassion, and breathing exercises.
WHAT YOU CAN LOOK FORWARD TO...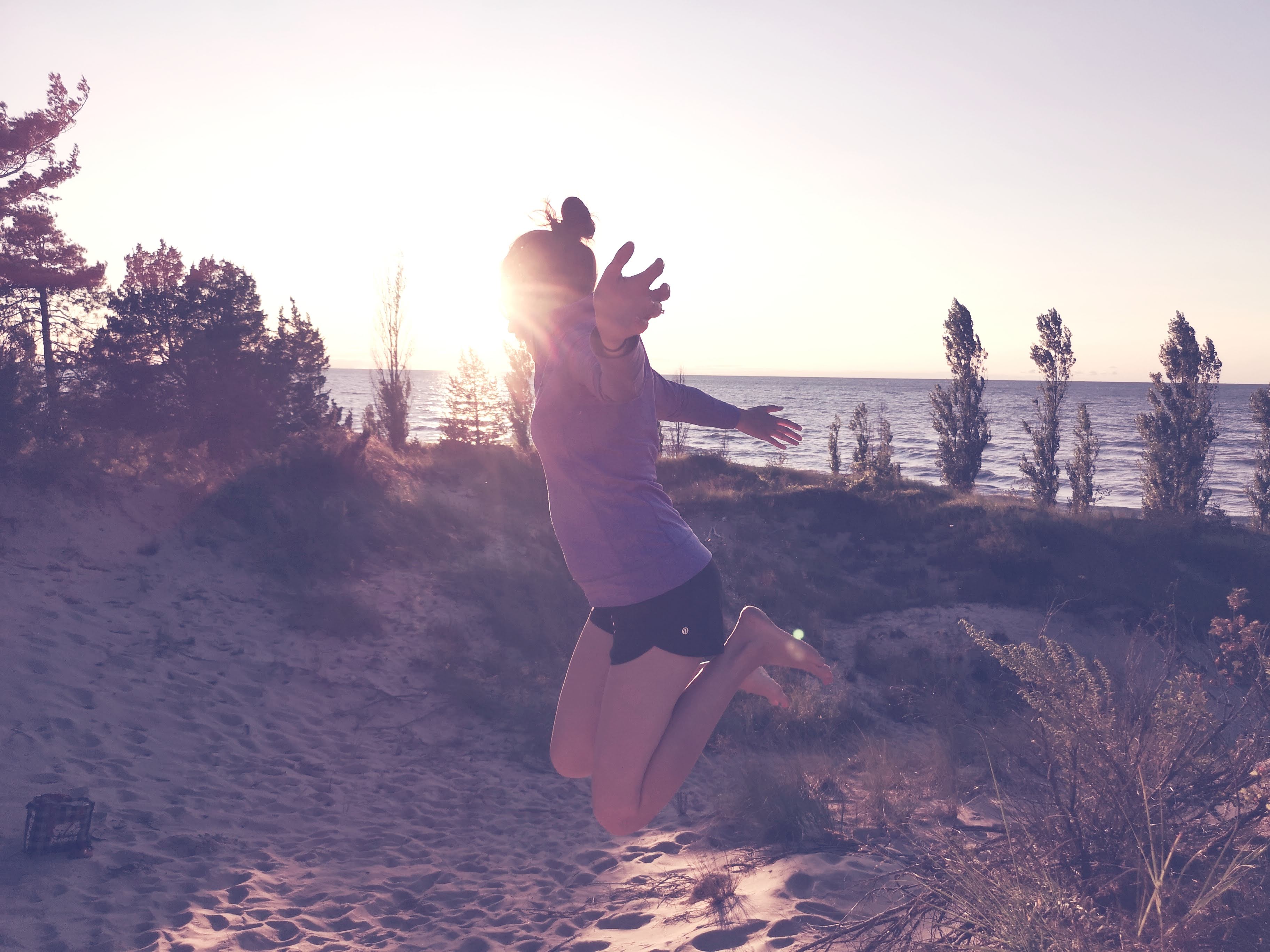 Four Live Sessions
LIVE: Uncover What Is 'Tipping Your Scale': This 30 min live session will help you to uncover what areas of your life are causing you stress, increase your understanding and awareness of anxiety and stress in the body, and encourage you to set an intention for not only the retreat but also, your motherhood. This session will end with a creative writing exercise.
LIVE: The Power of Your Thoughts: This 30min live session will teach us just how much power our thoughts really have, and get a better understanding of our ability to change them. We will also learn some strategies for when our thoughts are negative, intrusive, and damaging. This session will end with a mindfulness exercise.
LIVE: Explore your Chakra's: Jen will be outlining the 7 main Chakra's in our bodies, how they impact us, and how we can use them to find balance in our lives. This is a holistic view of health and how the energy centres in our body, impact us on a metaphysical level. From this knowledge we will learn new ways to develop self-care.

LIVE: Creative Writing & Intentional Journaling: This 30 min session will introduce you to the practice of creative writing and intentional journaling and how it brings positive awareness, mindfulness, and relaxation to your daily life, by helping you enter the present moment, pay attention, and find language to transform stressful thoughts into a calming presence. By leading you through hands-on writing activities, Debra will journey with you in self-expression to open your mind & heart and give you a deeper understanding of yourself and your life story/narrative, and the places where joy and sorrow overlap into beautiful moments.
Recorded Videos
Yoga Sequence for Relaxation: This is 30 minute yoga practice will help bring you into the relaxation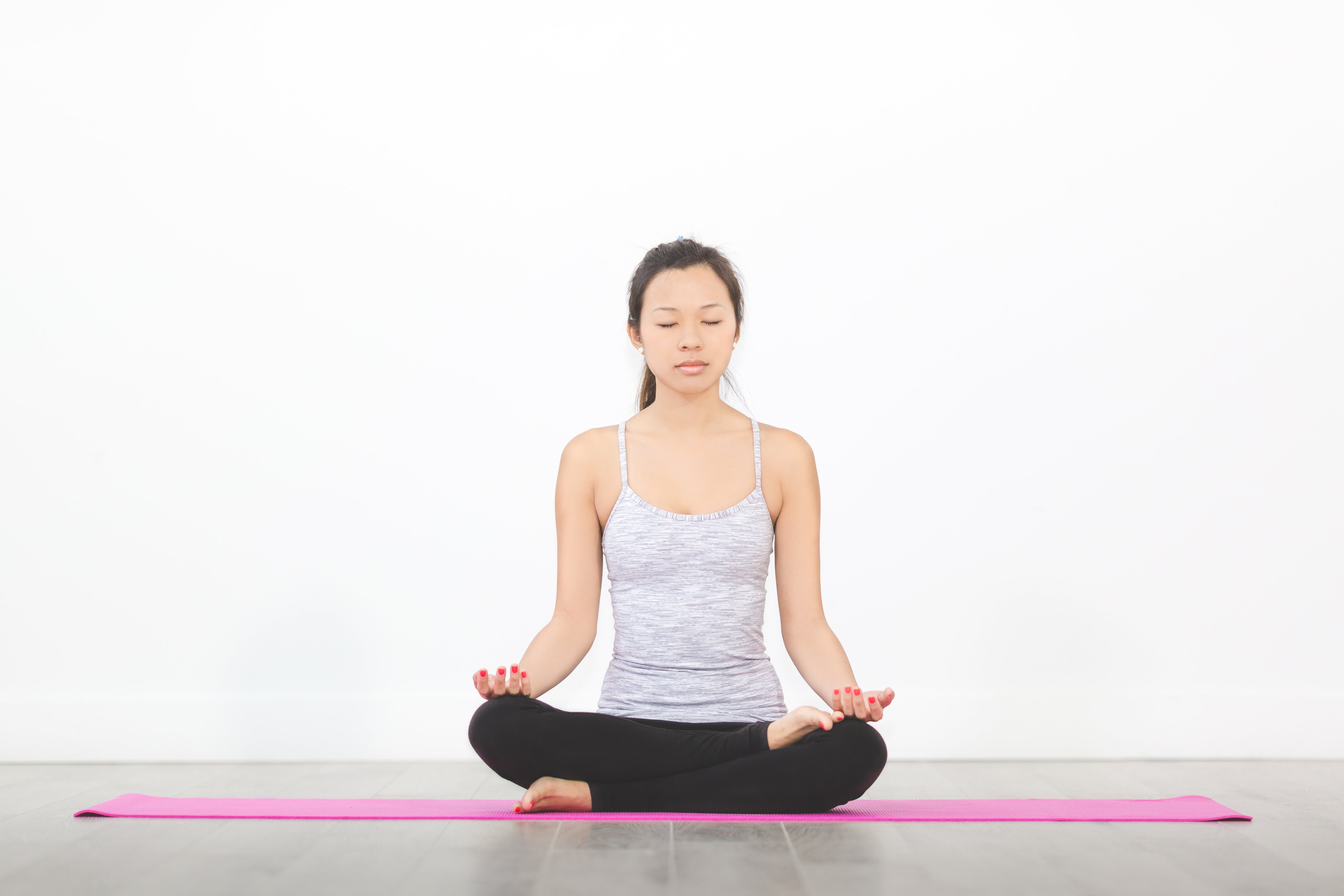 response, activating your parasympathetic nervous system. It is for any level of ability. We will be using postures to help calm the mind and body, as well as, awaken yourself to the present moment.
Yoga Sequence for Energizing: This is a quick 10 minute video on how to wake up your mind, body, and breath to activate heat and energy. It is a simple guided sequence to start your day or add into your day. Replace your coffee by a sequence to centre yourself, tune in, and awaken your natural energy.
3 Body Positive Workouts: These amazing workouts can be done from the comfort of your home (maybe after the kids are in bed). Each workout is designed as a circuit style - meaning you run through each exercise consecutively for a certain number of rounds. (Circuit example: A. Squats 15-20, B. Push-ups 8-10, C. Crunches 12-15). Bounding from exercise A to B to C for 3 rounds of each exercise before moving on to another circuit. Each workout can be made as long or short as needed by doing more or less rounds, depending on available time and fitness level. Aim for between 35-60 minutes. There are modifications available for exercises. If you are new to fitness, start slow and work your way up as strength and endurance increases.
Mama Mindset Struggles: In this session we will dive into some of the mindset struggles we as mamas face such as mom guilt, perfectionism, and 'not enough' feelings. We will put these thoughts on trial and explore strategies for challenging them, managing them, and rising above them!
Mindful Walk Exercise & Nature Imagery & Writing: You will spend some quiet time in nature as you work on being present, mindful, and grounded. After you've completed the nature walk, you will spend 10 minutes of present-moment focus, where you will learn to write with specific intention about the images and details you experienced in nature, by engaging all of your senses and bringing the experience home with you.
Releasing Ourselves To Write: In 15 min, Debra will expel myths about writing and help you build confidence in your own writing experience. We will learn to release ourselves to write with openness and courage, even if this is a brand-new process for you.

... And so much more!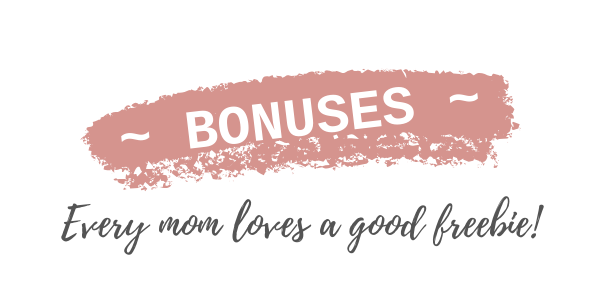 Pre-retreat Session: There will be a number of pre-recorded videos and exercises for you to engage with while you are waiting for the retreat to start. Although seemingly minor, some of these exercises may be life altering - hopefully, life balancing.
Breathing Exercises with Jen: Exploring the world of breath. In this 15 minute video you will learn new breathing techniques to help return to the present moment, calm your nervous system, and centre your mind. You will be taught the importance of breath, the link to your relaxation response, and 4 different exercises to practice breathing.

Live: Q & A with Body Positive Wellness: This mini live session will happen mid-way through the retreat to allow mamas time to discuss any modification needs or fitness related questions.
Writing with Gratitude: In this 10 minute video, we will learn how the daily practice of gratitude, written with specificity and focus, can lead to a pattern of contentment and joy and a longing for present-moment living. We will hold space for one another in finding gratitude in the difficult moments, and joy in the sorrow.

Writing Exercise - Images as Symbols: In this 15 min video, you will engage the journey of transforming various objects (both real and imagined), through language and writing practice, into symbols of both relaxation and contentment. We will also discuss how symbols can become realizations of fears and stresses AND they can also hold your dreams, visions, and hopes.
Content Upgrades: Down the road whenever the retreat is re-launch and new content is added (or if I prepare something new that I just can't resist adding), you will get access to all the content upgrades at no extra cost!
... Oh and there's more!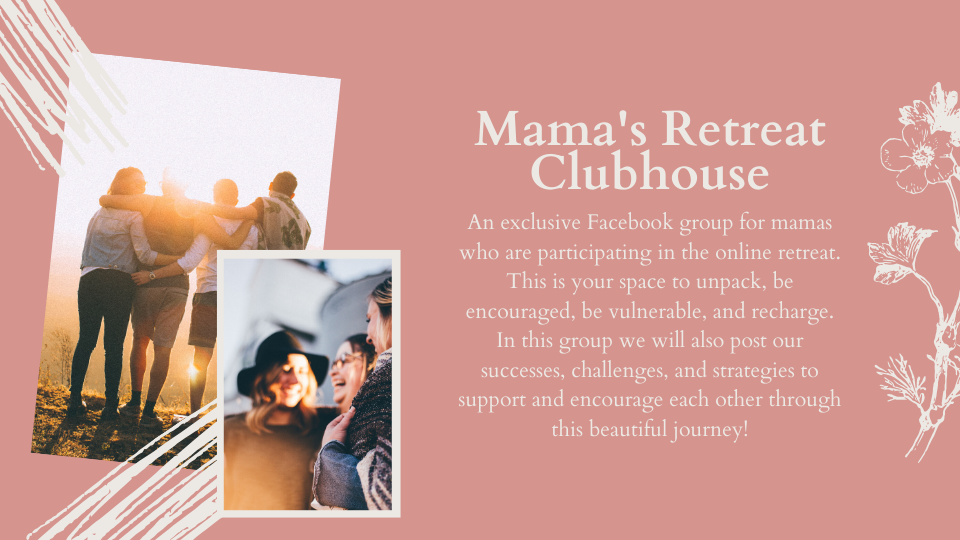 Some important Details
I know mamas need to have life somewhat organized in order to feel calm and confident so I want to list some important details below.
Start Date: Live launch Jan 14, 2020 at 8pm est.
Followed by 3 Live session each Tuesday at 8pm est. (ending February 4, 2020)
All live sessions will be recorded and uploaded to the retreat site - so you don't have to worry if you miss one.
Each week there will be 1 hour of content to help you achieve your goal/intention. Content is made up of live sessions, recorded videos, written articles, and worksheets. There is also bonus content for each week. Bonus content is not included in your 1 hour as you don't need to complete it to achieve the results you are looking for, however if you have some extra time or the bonus speaks to you, it is there!
There is an exclusive Facebook group for Retreat Mamas - in this group we will post our successes, challenges, and strategies to support and encourage each other through this journey!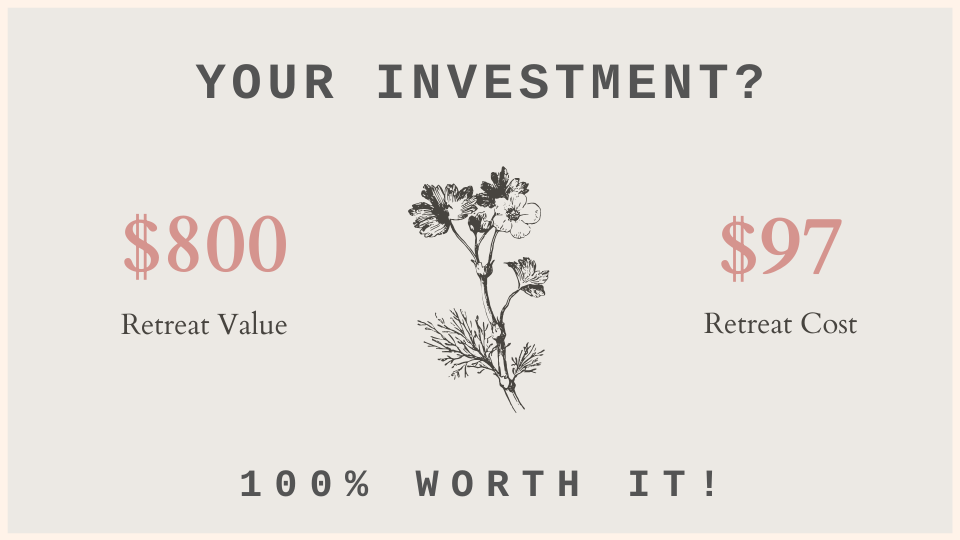 ~ The Mama Behind the Screen ~
Sarah (Founder of Mentally Healthy Me & Mentally Healthy Mama)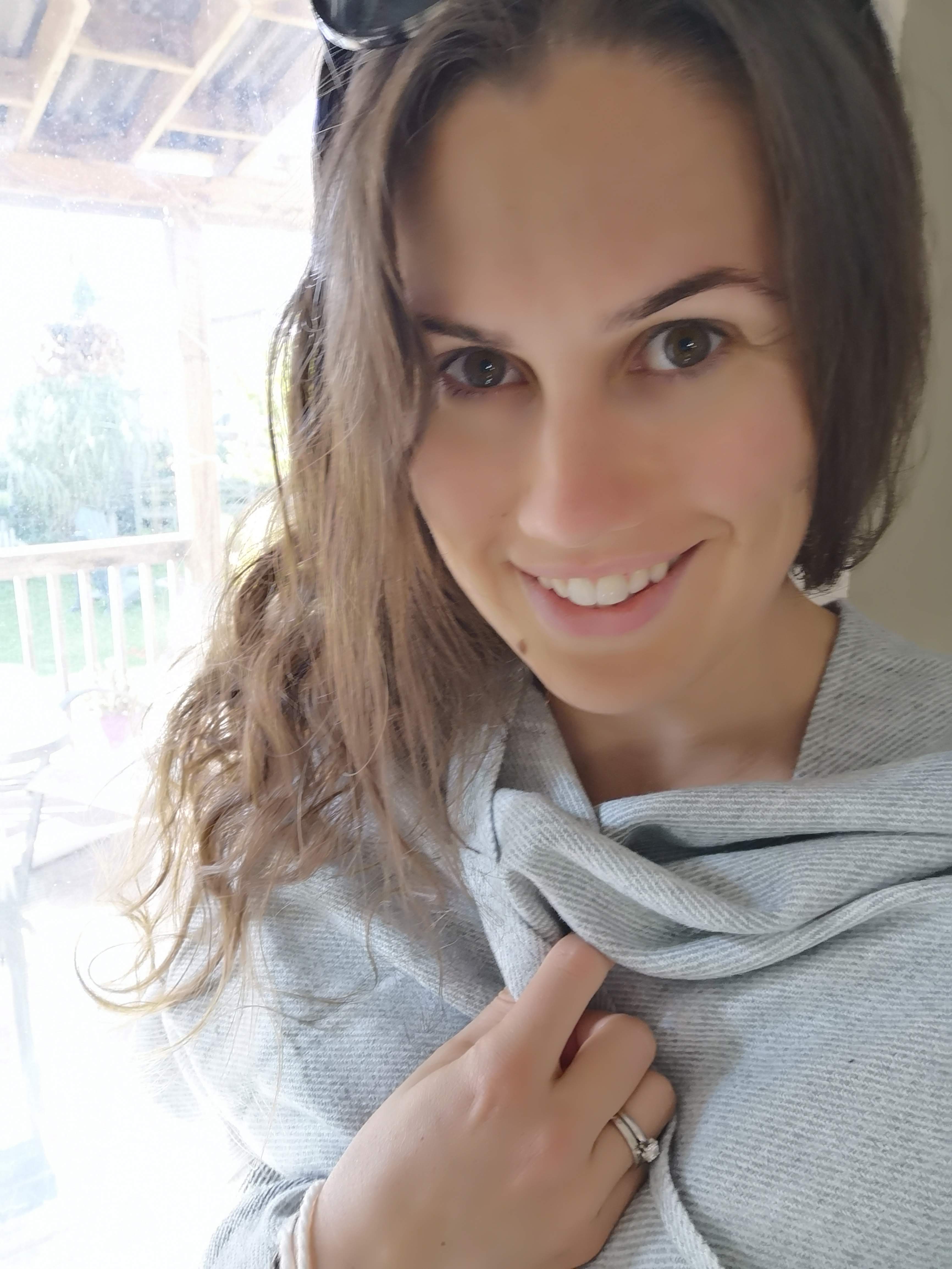 I love chai tea lattes, the beauty of fall, anything wine, and catching snowflakes on my tongue. You can either find me in my school counselling (as I am a social worker with over 10 years of experience) or chasing 2 littles girls around who just love life and keep me on my toes. I also have a hard-working, caring, and supportive husband. I am on this beautiful journey reclaiming freedom from anxiety, pursuing a meaningful career, and embracing each new stage of motherhood. I invite you to join me!
I do not have all the answers to life's big questions but I believe I have experiences, knowledge, lessons, and tools to share with you, both from my own life experiences as well as the lives around me of those who I have been blessed to share in. I am so excited to share all that I know with you and to learn with you along the way. I hope you find something here that resonates with you and encourages you to be the mama and woman who you were created to be!

~ Meet the Team ~
Debra (Writer, Photographer, Librarian)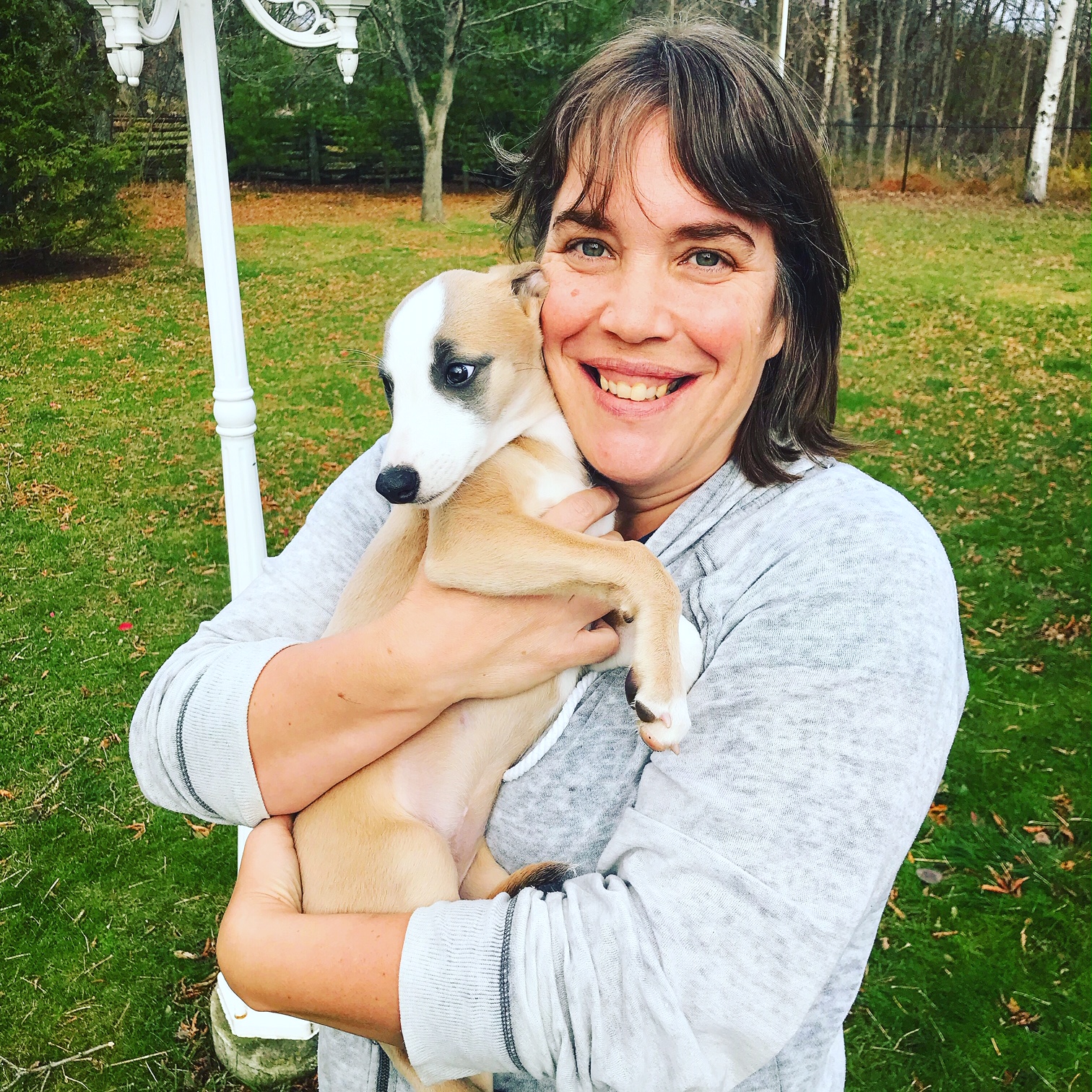 I am a writer, photographer, Librarian, Cross-Trained Doula, blogger, cat/dog-lover, and taco-enthusiast. I have taught writing for many audiences, including participants with anxiety, depression, addiction, trauma, poverty, and other personal struggles. My passion lies within creative and artistic expression, and I love the beauty of bearing witness to joy and sorrow, and celebrating the humanness in one another. I firmly believe that story, narrative, and writing are therapeutic ways to better reflect and understand our own journey, find peace in our truth, and decide how we want our story to continue. In this way, our voice is empowered and we can love ourselves, and others, more authentically. My own lived experienced allows me to engage with you even more deeply in writing and relaxation. I have an Honours BA (Psychology) and Master of Arts (Creative Writing/English Lit), and my poems have been published in several Canadian literary journals. You can find more about me at www.awayinautumn.com.
Jen (Owner: Exhale Therapy Services)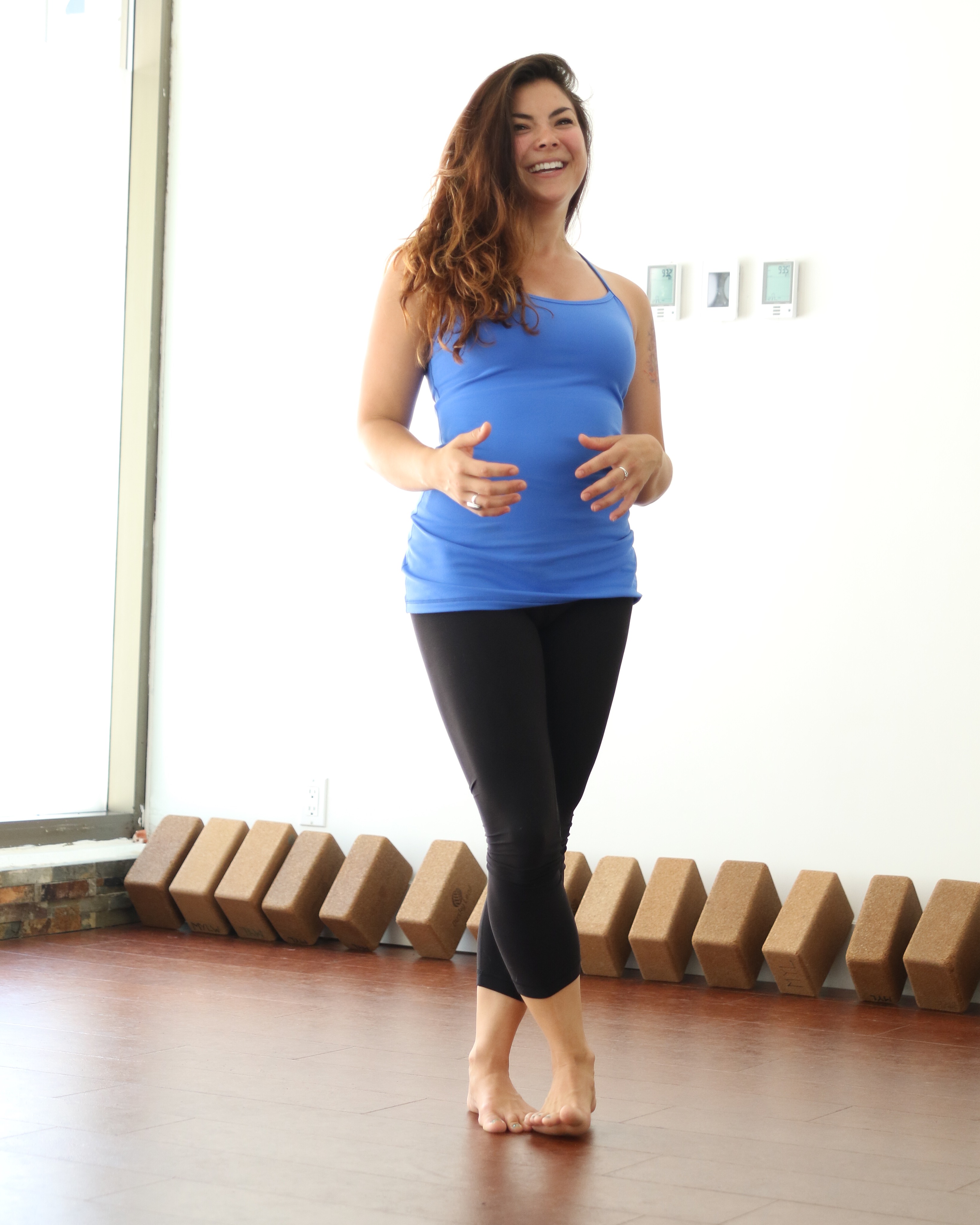 Jen Thompson is a Registered Social Worker and Yoga Teacher. She owns a private practice in London, Ontario and works with individuals with trauma, stress, anxiety, and depression. She focuses on a holistic and integrative approach to wellness incorporating yoga, mindfulness, and meditation.

Ali (Owner: Body Positive Wellness)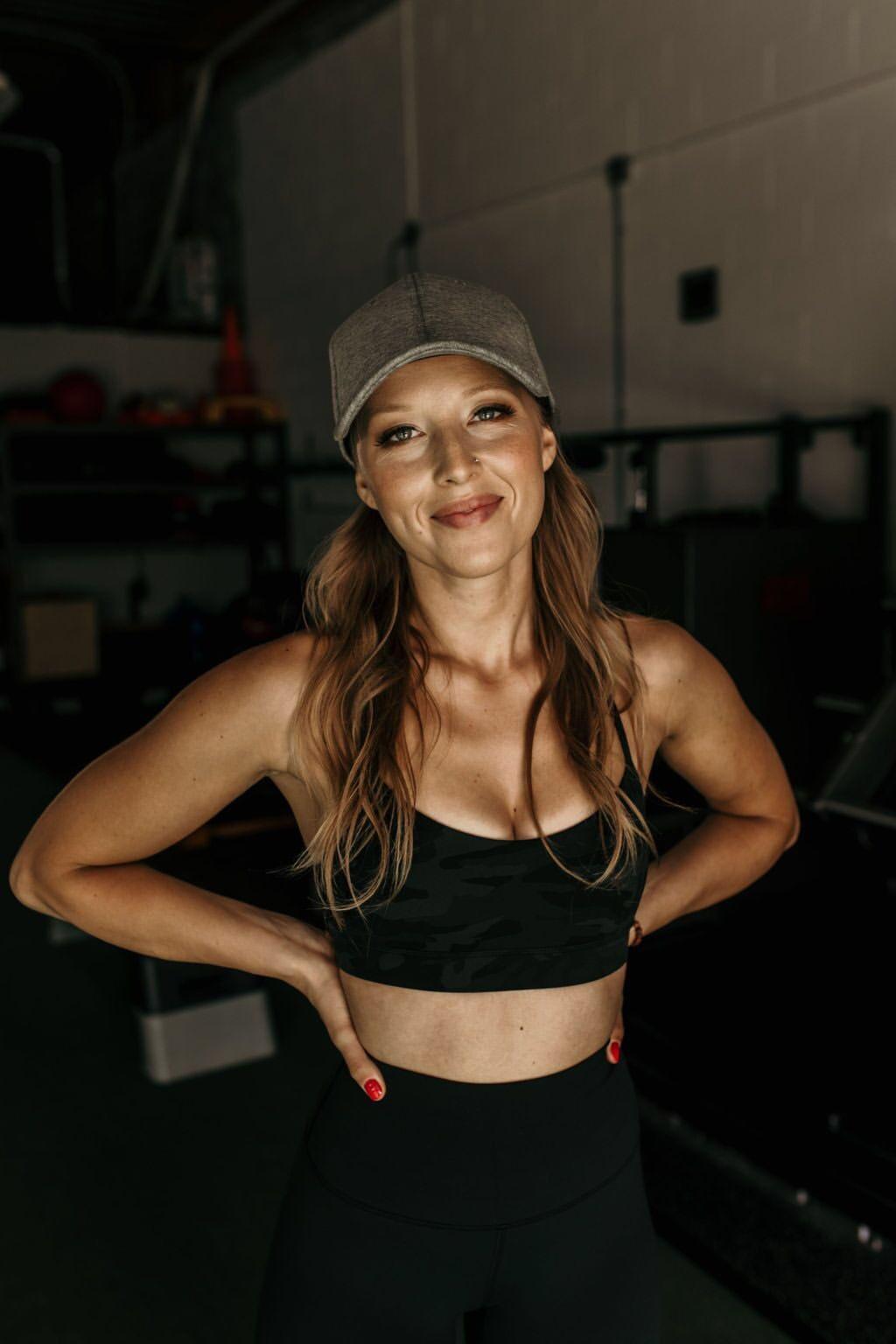 Ali is the owner of Body Positive Wellness, a boutique training gym located in London Ontario. She is an ISSA certified personal trainer and offers both individual and group training. Her goal with Body Positive Wellness is to emphasize the importance of the mind, body, soul connection, and the positive impact of exercise for mental health and physical health. She hopes to support women in discovering their strength, confidence, and body acceptance.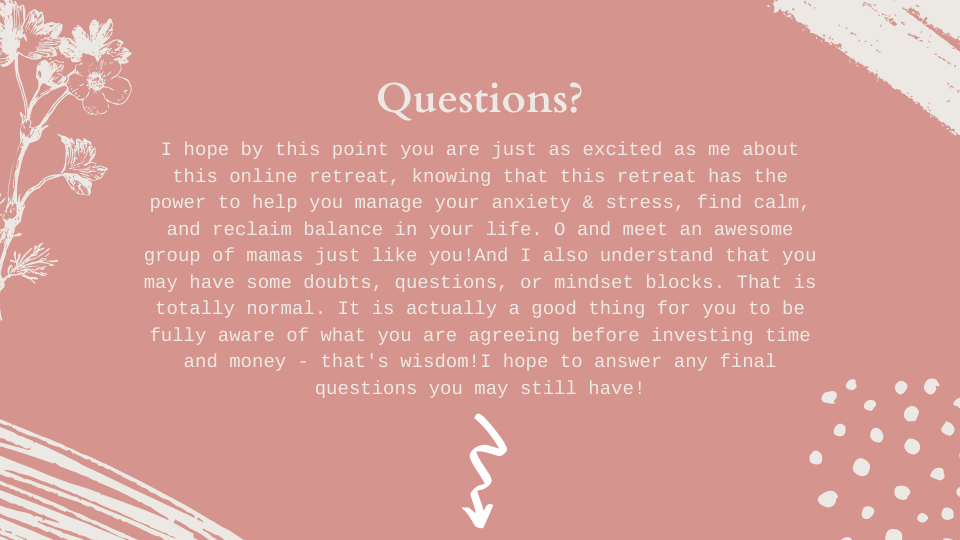 Frequently Asked Questions
When does the course start and finish?
The course launches live Tuesday January 14 at 8pm est. Each live session will take place the following 3 Tuesdays at 8pm (ending Tues. February 4). However, after the launch date all material and content is available to go through at your own pace. After each live session the recording will be posted!
How long do I have access to the course?
How does lifetime access sound? After enrolling, you have unlimited access to this course for as long as you like - across any and all devices you own. All the content is downloadable so you can save it to your own device for future reference. You also have access to any updates/upgrades or new bonuses added to the course each time it launches - for free!
I'm a busy mom - how am I going to find the time for this?
Being a mom is busy! I truly understand how hard it can feel to 'fit one more thing in'. I also know that we make time for the things we prioritize in life. This is a loaded question that I am going to answer in 2 parts: 1) This retreat was made for busy overwhelmed moms. The good news is the retreat only takes 1 hour/week and is organized into bite size chunks. This means that you aren't expected to accomplish it all in one sitting. In fact it is probably better for you to break it into 2-3 chunks throughout the week for maximum benefit! All live videos will also be recorded and posted so you can watch the content on your own time, if needed. 2) I am asking you to start making a mindset shift - one that we are going to further develop in this retreat. If this retreat is speaking to you, it likely means that you are feeling overwhelmed, exhausted, burnt-out, anxious, impatient, and are longing for rest, calm, to be grounded, and reclaim balance in your life. If any of that is true than I am going to suggest that maybe it's time to change what life looks like and to reevaluate priorities. Maybe signing up for this retreat is that first step you need to take! You matter and you deserve this - so if it means letting your house get a little messy, not watching your show, getting a babysitter 1/week, or leaving laundry and dishes for another day than thats ok! Change is scary and change is good!